BUY FULL VERSION OR UPGRADE
volumeBreaker™

is a volumetric geometry fracturing tool that will instantly create sub-geometry within any mesh - geometry that perfectly fits together and fills any given volume.

With volumeBreaker, cebas brings a Hollywood quality destruction tool to 3ds Max.

volumeBreaker was developed in consultation with and to meet the very exacting demands of VFX artists working on multi-million dollar movies - because of this, volumeBreaker is truly a production proven tool.

volumeBreaker can be applied to virtually any mesh you can create in 3ds Max, including meshes that are 'lazy' and not a fully enclosed volume. It includes algorithms that intelligently attempt to compensate for any errors within the mesh, errors such as unwelded vertices and open edges that can be the result of sloppy modelling or due to importing from CAD software or other sources
Destruction Never Looked So Good!
The sub-geometry that volumeBreaker creates is composed of individual elements within the parent mesh, accessible by applying an Edit Poly or Edit Mesh modifier on top of volumeBreaker which allows the user to further modify and control the end result.

Features Include:
- Movie quality destruction tool
- Hollywood production proven
- 100% Multi-threaded - Peak performance tool
- Production pipeline independent (any physics and particle engine supported)
- True, unconstrained mesh volume handling
- Native support for polygon and tri-meshes
- Generates highly optimzed, clean meshes
- True volumetric 3D breaking of virtually any 3D object
- NOT restricted to 2D planes or surfaces
- Fully automatic procedural breaking
- Works on 2D surfaces as well
- Full 64-bit support (3ds Max and 3ds Max Design 64-bit)
- Advanced 3D breaking with full artistic control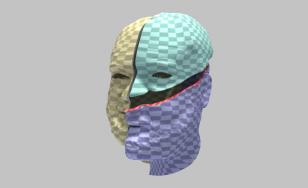 scalpelMAX
volumeBreaker comes with a full license of scalpelMAX - a 3ds Max object modifier, offering advanced slicing functionality with many specialized features.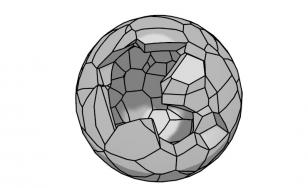 Hole Detection
volumeBreaker and ScalpelMAX are able to detect cavities in every body. It automatically does a correct cut when slicing through a complex object with cavities.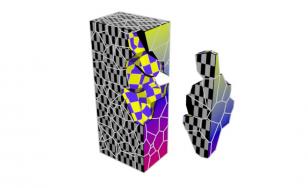 Textures and UVW Mapping
volumeBreaker and ScalpelMAX will preserve all surface textures and UVW mapping coordinates. There is even more going on behind the scenes! Thanks to the advanced Texture Cut Correction scalpelMAX will "interpolate" missing texture information.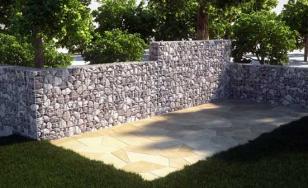 Gabions!
Want to create realistic 3D Gabions? No problem! volumeBreaker allows you to create gabions automatically zillions of rocks and pebbles in seconds.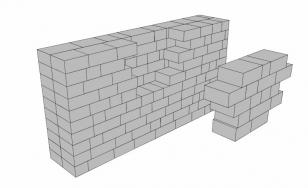 Bricks Bricks Bricks
Want to build something for real? Create fast background debris? volumeBreaker allows you to instantly fill any object with bricks. One click and you are a brick layer.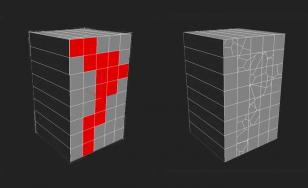 Multi Slice
Selected breaking: just break your objects on selected parts - volumeBreaker can handle it!