BUY FULL VERSION OR UPGRADE
Pixologic™ ZBrushCore - Your Best Leap Forward 2D into 3D
Positioned Affordably for the Avid 3D Artist and Modeler
At its heart, ZBrushCore is the same as the world-class and industry-famous ZBrush®2020. So whether you're a professional, amateur or a complete beginner, you can be sure that you'll get the results you want. Be it in games, animation or VFX. You still get the full set of ZBrush® Base Mesh Generation features with the majority of the ZBrush® amazing sculpting tools: 36 useful brushes of the 300+ from ZBrush®. A great price to level-up your Core Skills. That's the idea.

And for the 3D print artist or jewelry designer, rest assured that ZbrushCore comes with useful plugin-friendly advanced 3D file export, import/export function and the basic Keyshot Bridge support for rendering.

So, if you are a 2D artist wanting to get into more 3D Core Skills or a Wacom artist, this is one great tool you can't afford to miss. Your License will permit 2 activated machines.

Scroll down to know what are the main differences between ZbrushCore and ZBrush® 2020 before purchasing.
ZBrush Core - the perfect tool to get into the 3D mode!
Before purchasing please learn which ZBrush® product will work best for you!

Major Differences -ZBrushCore VS ZBrush®2020 :

ZBrush®2020 has 300+ Sculpting Brushes. ZBrushCore has 36. Depending on the kind of projects your studio will be doing - level of details will vary. Ostentatiously, if you are a pro, you can either start with Core and upgrade when ready as what is paid for is re-credited, or just get the ZBrush® latest. If you are making a move from 2D then Core is a great way to train and expand, while still doing simple projects.

Maximum Number of Polygons / Mesh for ZBrush®2020 goes up to 100 million. ZBrushCore has 20 million, sufficient for most independent artist and/or boutique size studio projects.

ZBrush®2020 has the Live Boolean which enables the real-time preview of the Boolean operations between all the visible SubTools (mainly DynaMesh and Remesh All). ZBrushCore does not have Live Booleans. Live Boolean helps in processing the final model, with many complex sub-levels, as a true 3D model.


Compatibility
64-bit Windows| CPU: i5/i7/Xeon |RAM: 8GB required |HDD: 100GB HDD free scratch disk space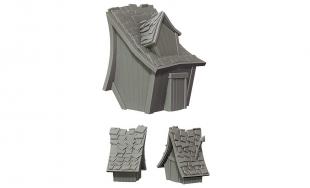 POWERFUL BRUSH SYSTEM
ZBrushCore's brushes allow you to shape, sculpt, refine and detail your models
or insert pre-made shapes. Start with
the 36 powerful brushes and sculpt at a
level you are comfortable with.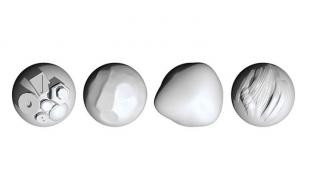 DYNAMESH: DIGITAL CLAY
DynaMesh is the perfect tool to try out your design ideas while keeping an optimum sculpting surface. Reshape your models and add or remove parts, all on the fly. It's like having all the clay and tools you need to work with at your service.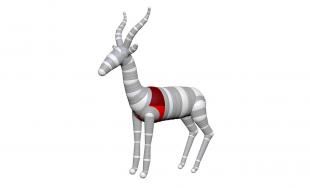 ZSPHERES
Quickly build complex organic shapes, characters and creatures by linking the unique ZSpheres together. It's like drawing a stick figure and letting ZBrushCore give it volume. Start sculpting with a single click to convert the structure into a sculptable mesh.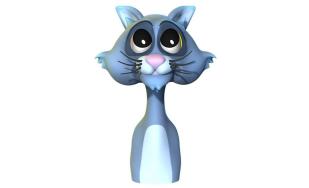 READY-TO-USE CONTENT
Included with ZBrushCore is a whole library
of content to help you as a jumping off point
for your own creations. Pixologic has created
a library full of amazing MatCap materials from ZBrush artists who wish to share their work with the ZBrush community.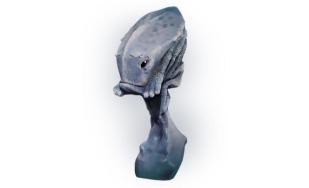 ALMOST INFINITE DETAIL
ZBrushCore's Academy Award-winning subdivision technology allows you to create extremely high definition meshes for the
very finest details, while still being able to change the overall shape if you wish. And guess what? you can also merge sub tools together without losing any subdivision.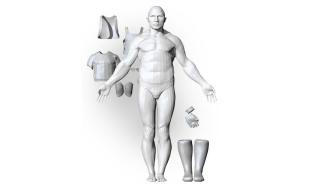 SHAPE EXTRACTION
The Extract tool allows you to quickly create new shapes by painting a mask on the model. This is perfect for creating armor and other close-fitting pieces. Says an expert user, Joseph, that it can be an ' incredibly quick generation of clean geometric shapes from a base mesh' !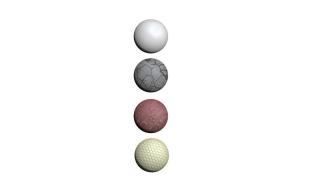 SURFACE NOISE
For quick surface effects, ZBrushCore
includes a powerful noise generator. Want
to make your model look as though it's made
of stone? Just a couple clicks and it's done! And you can bake all the finest of details into a map.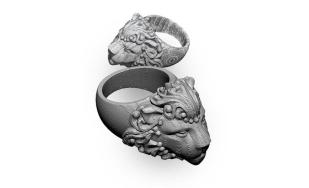 3D PRINT READY
ZBrushCore comes complete with a button to optimize your model, getting it ready for 3D printing via export/ import ZBrush 3D Print Hub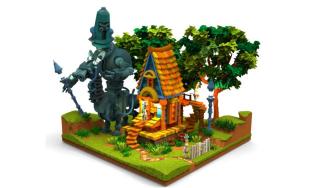 RENDER BEAUTIFUL IMAGES
Use ZBrushCore to produce a final image of your sculpted and painted model that you can then edit with your favorite 2D software. Alternatively you can use the optional ZBrush to KeyShot Bridge, sending your model to KeyShot with a single click for a photorealistic render.