thinkingParticles Release 7.2 - Out Now
ME-L a revolution in the making!
Cebas Visual Technology Inc. is excited to announce, for immediate release, its latest version of thinkingParticles for 3ds Max. thinkingParticles 7.2 represents the latest evolution in 100% procedural VFX for 3ds Max.
Just shy of 2 months after its Major release of thinkingParticles 7.1, the innovation continues! thinkingParticles 7.2 delivers on enhanced robustness and increased speed. Subscription users can enjoy more stability, enhanced OpenVDB processing speed, and a whole new expression language called ME-L.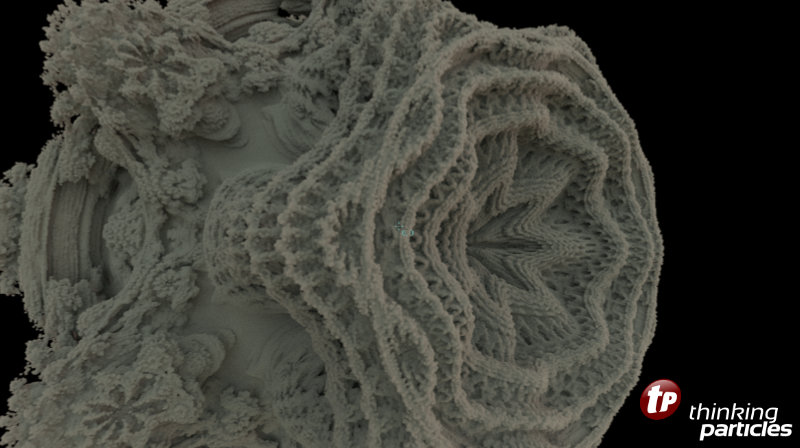 What is ME-L?
ME-L is an enhanced, fully multithreaded, Math Expression Language specifically tailored to enable ultra fast volume data generation through OpenVDB. ME-L is lightning fast and is able to achieve breathtaking speedups in handling and manipulating volume data, when compared to its predecessor.
This math expression language opens up a whole new world of procedural possibilities in Visual Effects creation. ME-L offers all the hard core basics and advanced math operations, and in addition, it has been extended to specifically support OpenVDB operations right within thinkingParticles.
Direct Volume Rendering - Leading Edge
thinkingParticles' unique way of handling OpenVDB data - everything is just particles - is a novel and unmatched approach in the VFX industry. Handling massive volumetric data is a herculean task and demands constant software innovation. thinkingParticles was one of the first and only products on the market to offer GPU accelerated Direct Volume Rendering through NanoVDB.
Dedicated thinkingParticles VFX operators have the unrestricted freedom to procedurally manipulate and create volume data at a massive scale, and at the same time render this data with a simple press of a button! Without any need for external file formats or creating complex pipeline setups.
OpenVDB 9.1.0 - The Journey Continues
OpenVDB is one of the most relevant and active industry standards for the whole VFX industry. Updates and enhancements of OpenVDB are released at a high rate, forcing participating developers to be on a constant lookout for innovations and re-integration into their own tool set. thinkingParticles is at the forefront of this revolution and integrates new advancements whenever possible. This latest OpenVDB release is now a core part of thinkingParticles and all subscribers will enjoy the enhancements and advantages of this new release of OpenVDB.
To get a full list and description of existing and new features check out the online manual of thinkingParticles 7.2. Follow this link: www.cebas.com/manual/thinkingParticles

thinkingParticles 7.2 officially supports 3ds Max 2023, 2022, 2021 but is alos good for 2020/2019
BACK