thinkingParticles 7.0 HOTFIX Release
Cebas Visual Technology Inc. announces its first HOTFIX for thinkingParticles 7.0. It is suggested to all users to download this new release from their cebas Product Manager application.
This latest release will show up as Version 7.0.288. It is available for the commercial- and the educational release at the same time.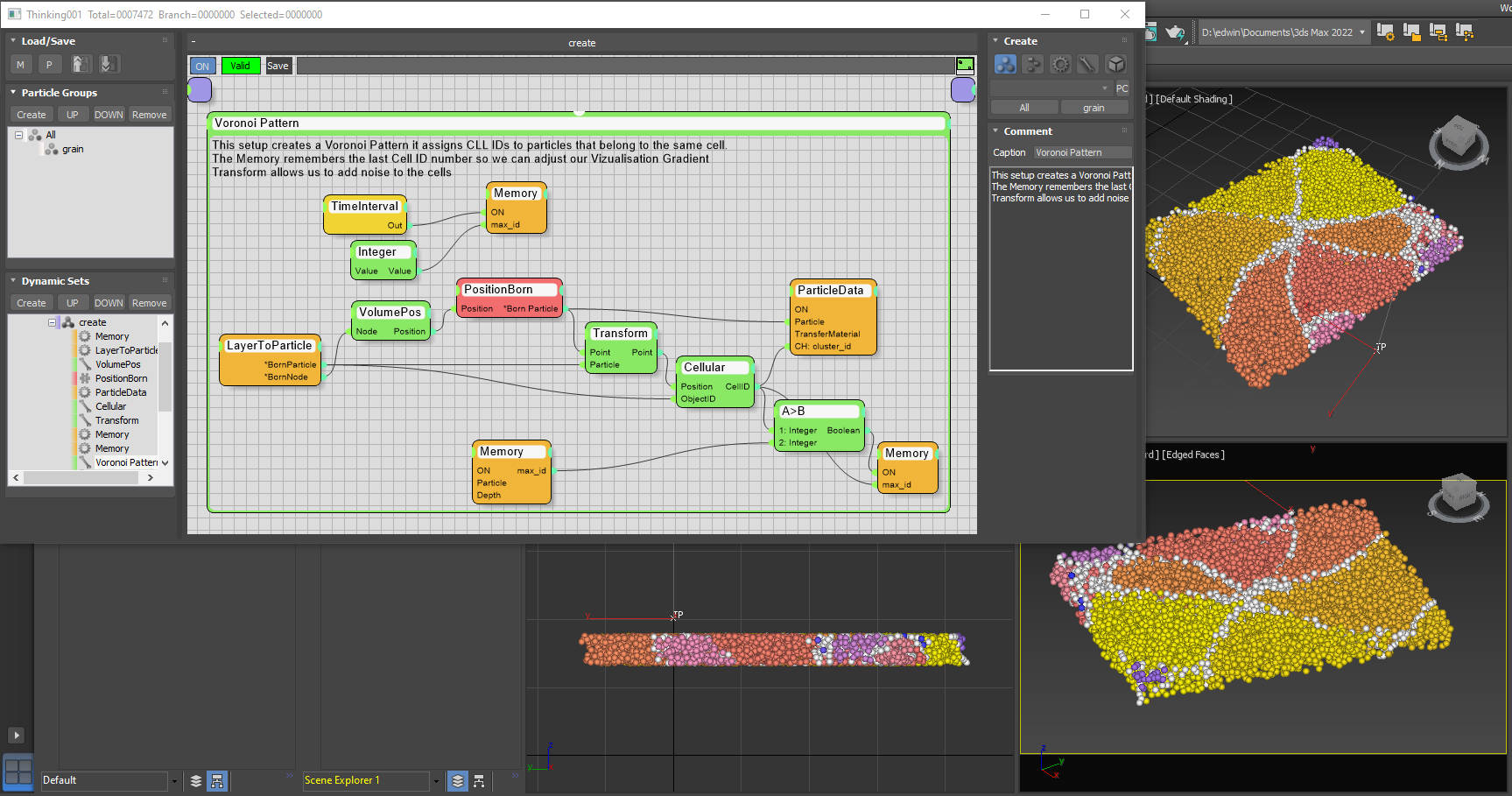 (Click Image to see full res)
thinkingParticles 7.0 Hotfix brings to you important bug fixes and a new enhanced user interface experience. thinkingParticles' Rollup menus are now following 3ds Max' own way of presenting and managing menus.
Individual Rollups can now be reordered, and changes will automatically be stored and updated in the main 3ds Max UI configuration file.
In addition to 3ds Max conform Rollup menus, the Particle Group and DynamicSet menus have been redesigned to offer a better experience and faster workflow. Individual scaling of the Particle Group Tree-View and the DynamicSet Tree-View unlock the full potential to better handle complex procedural VFX setups with ease!
We are pleased to reaffirm that finalRender continues to be an important part of thinkingParticles. We are adding a full commercial license of finalRender - a value of US$ 294 - for FREE!

This announcement does not represent a list of all the new available features in thinkingParticles 7.0. An extensive list of new features can be found on our website under: www.cebas.com/thinkingParticles and in the What's New section of the online manual.
The best thing to do is download the thinkingParticles unlimited free trial or email info@cebas.com for an educational license.
thinkingParticles 7.0 officially supports 3ds Max 2022, 2021, 2020
BACK