finalRender™ 3.5 SE
Availble in both 64 and 32 bit versions
fR-Curvature
fR-Curvature lets you get curvy with its real-time convex and concave shader that takes the curvature of a mesh and maps it with colors, maps, and textures.
Image above rendered in only 4 seconds, with MTD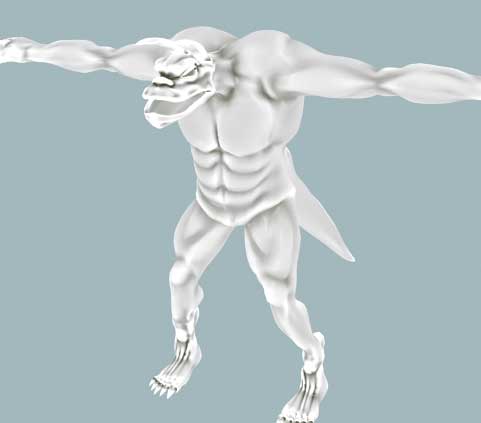 fR-Curvature is a spectacular tool for masking other maps, as well as creating effects, like real-time ambient occlusion, dirt, and powerful sub-surface scattering masks.
fR-Curvature is perfect for character FX work, as well as landscape situations.