Full Scene Camera Motion Blur
finalDOF 1.5 offers rendering features like full scene Camera Motion Blur, rendered at interactive frame rates on standard high end PCs. The finalMBlur™ module is responsible for motion blur within finalDOF 1.5. This render effect offers powerful motion blur features for moving objects, moving cameras or both effects combined.
Selective Camera Motion Blur
A camera motion blur can be assigned to the whole scene, so when there is a fast camera movement, all objects are blurred just as in the real world. However, the finalMBlur render effect also allows for the selection of individual objects to be affected by the motion blur effect, or not. Restricting a motion blur effect to selected objects is a very powerful feature, allowing you to create many artistic and special effects.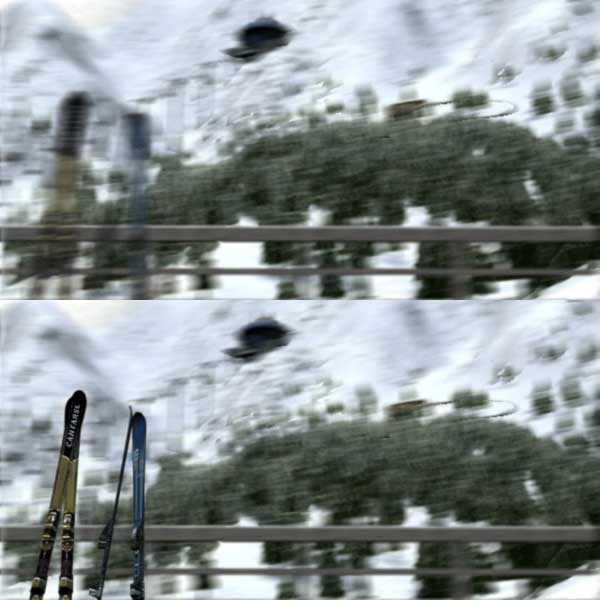 All Objects / Excluded Objects