fR-MultiSubMap Texture Map
finalRender 3.5 offers one of the most complete sets of materials and textures.
fR-MultiSubMap is an efficient texture map that enables the creation of texture variations on thousands or even millions of objects in a scene.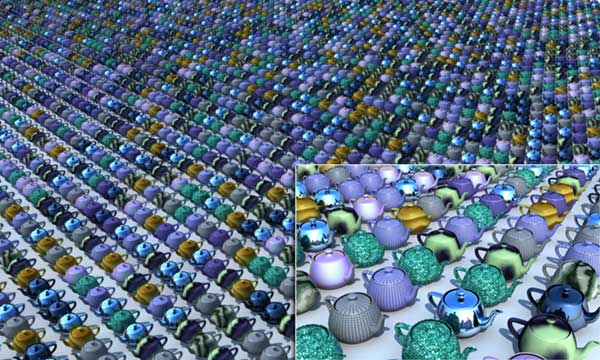 The illustration above was created with only one material. Still, every teapot shows a different texture map and material quality.
Change of texture per object can easily be controlled by predefined settings. They can be set with either RANDOM, Object ID, Node ID, Smoothing Group, Material ID, or Face ID.
The fR-MultiSubMap material controls the look of many objects at the same time.