Distributed Rendering
finalRender 3.5 offers enhanced Distributed Rendering for a much better experience, even when used with the most complex scenes. It is now more stable, solid, and faster. The ability to mix DR environments between 32- and 64-bit has been kept.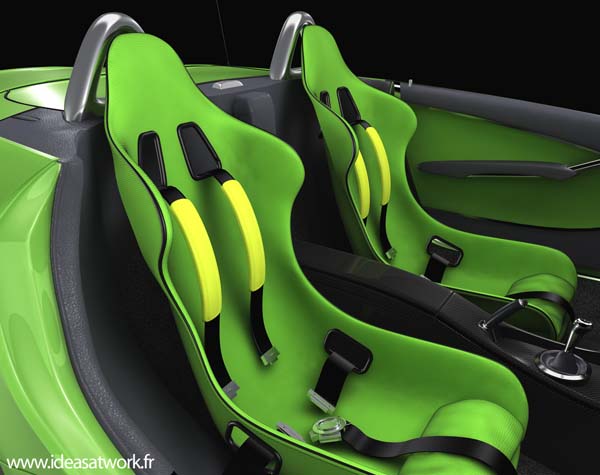 DR Makes the Most of Hardware Infrastructure
With 3ds Max, a choice about rendering on 32- or 64-bit machines must be made. But with finalRender 3.5 DR, no matter the hardware infrastructure, all machines can be used at the same time. Therefore, in addition to the speed and workload benefits, 32- to 64-bit hardware migrations are also easier to implement.
finalRender 3.5 offers a true distributed network rendering concept, including an enhanced distributed rendering server and management system.
This system offers the following features:
Enhanced and robust TCP/IP core
Fast response time between rendering slave and manager
Feedback and network messages throughout the whole rendering process
"Dead Slave" detection for ultra-fast shutdown and re-initialization of the same slave
Major file transfer protection so big scenes can be distributed over the network
fRServer.exe application installs as system tray icon
Local Start/Stop Slaves option
Automatic Start option

Rendering to the Power of 10
Distributed network rendering in finalRender 3.5 allows the use of all available rendering power under your finger tips. Many PCs can render just one image at a time. It's the optimum balance between rendering power and the time needed to finish an image.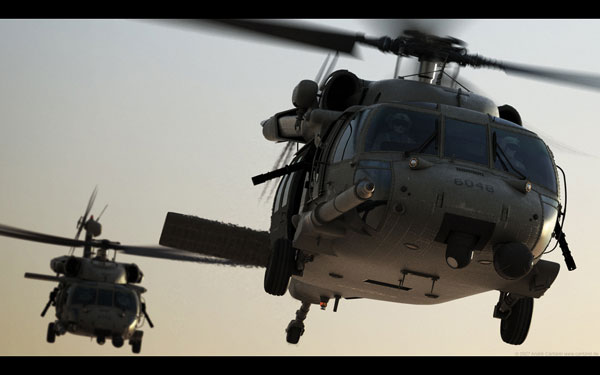 True Distributed-GI Calculations
Distributed network rendering in finalRender 3.5 offers many unique features and functions to enhance rendering speed by massive parallel rendering technology. Even global illumination is fully supported by distributed network rendering, resulting in less render time and cleaner images.
A few top renderers are able to do distributed rendering and GI. Still, they must render the same, full "light-solution" on a single machine or on all machines at the same time. Such an "easy" implementation of distributed rendering may be simple to program but does not use the power of parallelism of true distributed network rendering technology.
In the flash animation below, a single PC rendering approach is compared to a full-blown three PC distributed network rendering set-up. As shown below, finalRender 3.5 wins hands down.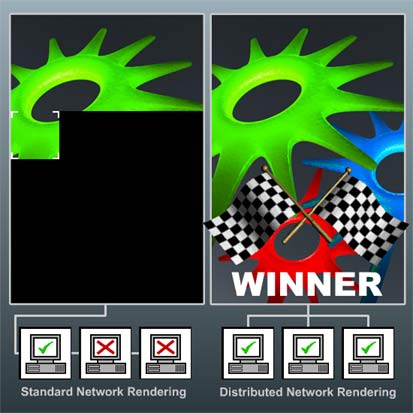 Click the image to see a Flash animation of a live distributed rendering