Connected Lines
No Confusing Patterns Anymore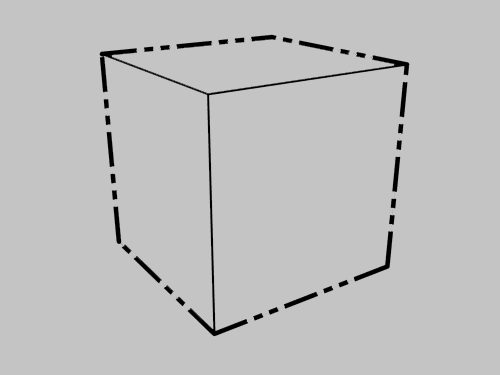 Now, let's talk about quality! The most important thing for a technical illustrator. Other illustration renderers might render the image like it is shown above.
Have a look at the Phantom line which surrounds the cube. It should be long - short - short - long. But when you look at the lower left corner of the cube you will see that this pattern is not correct anymore! This happens because the lower left edge is not as long as the others. Even worse, cheap implementations of such line style renderings will fall apart when the object is segmented. Every line pattern will start with each new segment found! finalToon ends the nightmare you might have as a technical illustrator.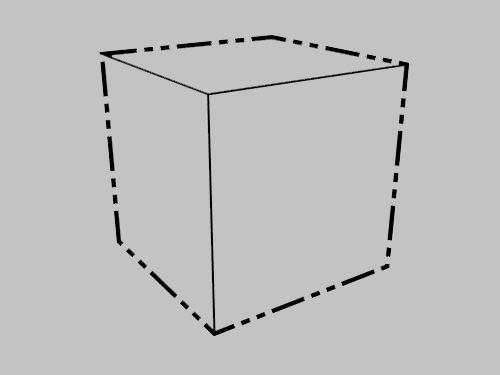 finalToon solves the described problems completely, by using true connected lines when rendering such line pattern effects. Use the Connected Lines feature to make sure that the continuity of the pattern works as expected. The illustration above is correct now, and it helps you to get better technical illustrations.