Paint your Particles on any Surface ...
thinkingParticles offers many ways to generate particles in a scene. The MatterWaves node, for example, uses a pure procedural approach to generate particles.
Another way of creating particles is by drawing them onto any surface you want. The ParticleDraw node offers many advanced particle painting options including support for pressure sensitive devices such as drawing tablets.

A unique feature of the ParticleDraw node is the time recording feature, that allows the sampling of paint strokes in time, and spread the created particles over a defined animation range.
ThinkingParticles offers endless power!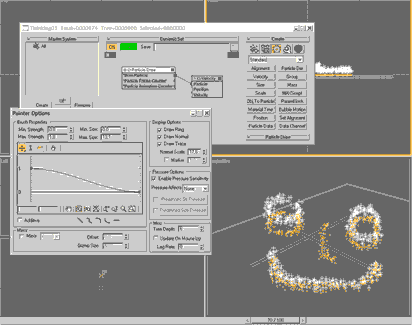 Click Image To Enlarge